Trying to focus on positive things and giving credit where it's due, Doug Melvin completely rebuilt the Brewer bullpen this offseason and his work has so far been a big success.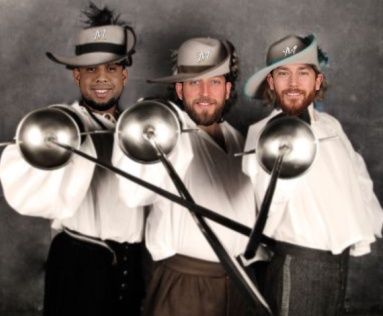 Last season the Brewer bullpen was a disaster, not just declining but falling off a cliff entirely and pulling the team out of contention early. Part of this was due to early injuries and poor starts by the rotation putting stress on the bullpen that it couldn't handle, part was due to the simultaneous decline of experienced arms.
Closer John Axford lost his feel for the closer role and still hasn't recovered it completely, although his pitching (after the first week of April) has nearly returned to form, and he continues to improve this year. Kameron Loe, of "Ken Macha shall pitch me every day" fame became less effective as his sinker lost its bite. The rest of the critical pieces, Francisco Rodriguez, Manny Parra, and Jose Veras were all ineffective. More arms were infused to share the burden, including Tim Dillard (who?), Jim Henderson (who assumed the closer role) and an aging Livan Hernandez.
It was a disastrous season for the bullpen and something had to be done. Melvin took the task seriously and blew the bullpen up, getting rid of nearly everyone. Considering where everyone ended up, this was probably a good move.
The Three Musketeers:
John Axford - Retained, given a chance early to be the closer and did poorly, has been used as a set-up man and thrived this season
Francisco Rodriguez - K-Rod was released and then signed to a contract in mid-April. He's returned with something to prove and is so far perfect in save situations.
Jim Henderson - Henderson was called up in late July last season. As a 30-year old rookie he was given the closer spot by attrition and did well with it. What was a stop-gap measure turned into the first piece of 2013's solution, and although he has missed some time due to injury, his performance has been good.
The Workhorses:
Kameron Loe - He had 70+ appearances for the second year in a row in 2012 and his arm finally started showing the cost. He became very hittable, and more of those hits went over the fence. After being cut by the Brewers he was signed by the Mariners, cut, signed by the Cubs, pitched poorly and was cut, and signed by the Braves, who are employing him in AAA.
Jose Veras - Let go and signed by Houston, Veras has become the Astros' closer and done a fairly good job at it. His 17 saves tie him for 10th in the AL - and getting any saves for a team like Houston is an accomplishment.
Manny Parra - I know when I think of Manny Parra I don't think of 'workhorse', but he had a large number of appearances (62) for the Brewers in middle relief in 2012. Unfortunately this once promising 26th round draft pick never developed into the pitcher we hoped he would be, despite having great talent and being given many chances to succeed. Finally being let go and picked up by the Reds, he has been excellent against lefties and predictably terrible against righties. He will probably continue to have a job as long as anyone needs a LOOGY, but that's about as far as his value goes.
The Filler:
Tim Dillard - Appearing primarily in a glass case in the natural history museum, Dillard was allowed to pitch in games that were out of reach or went long enough to exhaust all other options. He was not invited back to join the big club this season and is pitching miscellaneous innings in AAA.
Livan Hernandez - The old man of the staff was picked up off the Atlanta scrap heap in June and helped eat some innings (along with a ton of chorizo). He seemed to have some fun doing it, coaching the young guys on saving their money and spinning old Marlin tales about the legend of Craig Counsell. At the end there was nothing left, in his last two appearances he collected a total of 4 outs and 11 runs. I don't know where he is now, but I assume he has retired to a ranch in Florida when he grows beans, oranges, and his ample waistline.
Juan Perez - In 10 games he pitched 7 innings for us and walked 8 batters. Impressed by this performance, he was signed by the Blue Jays who for some reason are stuck in last place in the AL East. Hmmmm.
Mike McClendon - Giving up 11 runs in 14 innings will earn you freedom, and he flew away to the Rockies who are watching him pitch poorly in AAA.
Vinnie Chulk - When you're 30 years old and cut by the Indians, Pirates, and Athletics, your career is usually over. Welcome to the 2012 Brewers! And then goodbye. As far as I can tell, his release on October 5 was last mention ever in a sports page.
Out with the old, in with the new
Melvin picked out a couple of guys, like money that accidentally fell into the garbage, and threw away the rest. He went shopping for a fresh batch of free agents, throw-away guys, and AAA players, and this new mix has shown great improvement over the last. Considering the work that had to be done and the relatively cheap way he went about doing it, it is so far one of the better stories of 2013. If we had a starting rotation, this group looks like it would be plenty good at holding leads and keeping us in ballgames. I would go into detail about who they all are and where they come from, but by the time I finish they're all going to get traded anyway, and this post is mostly just an excuse to justify a photoshop anyway.
Anyway, this year's relief pitching so far has an ERA of 2.90 and a WHIP of 1.180, which is loads better than last years' 4.66 ERA and 1.482 WHIP. So... good job Melvin. Your rotation sucks and you signed Yuni, so you should be flogged, but good job on the bullpen at least. It's one of the best bullpens we've seen in a while, so enjoy it while it lasts - most of these guys will be gone before the month is over.
All for one, and one for all, right?